Please don't hesitate to send your message us if you have any questions.
It's time to gather gold from the Coin Dozer game. Enter an immersive gaming environment, push the coins to your side, and earn cash!
How to play Coin Dozer: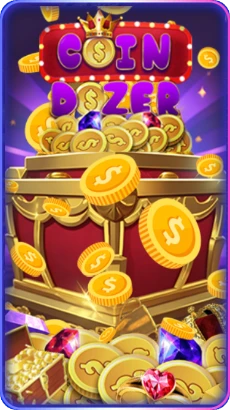 To play Coin Dozer, first register on the Flamingo 7 platform. Once you make an account, you can enter the game and enjoy exciting gameplay! Once the game starts, you will see a board covered with coins. On the back of the board, there's a slab that pushes the coins in your direction.
Your aim is to drop coins right in front of the slab so that they will come in your direction! The coins that come to your side and go to your bucket become your prize. But the coins and other objects, such as keys, boxes, etc., that drop on the board's sides are lost.
Coin Dozer's Unique Features!
Coin Dozer is an impressive game with lots of exciting features. Moreover, the game is available for iOS and Android mobile devices. So, flawless gaming is guaranteed for the best experience!
The game's some of best features include:
Realistic gameplay that mimics your favorite carnival coin pusher;
3D graphics for authentic visual appeal;
Alongside regular gold coins, special coins and chips with unique abilities make collecting them even more exciting;
Mystery box for free prizes;
Spinning wheel for more jackpots and bumper rewards;
So, as you can see, the game is stacked with unique features. All you need to do is to start playing now and enjoy instant wins!
Enjoy Fantastic Gameplay!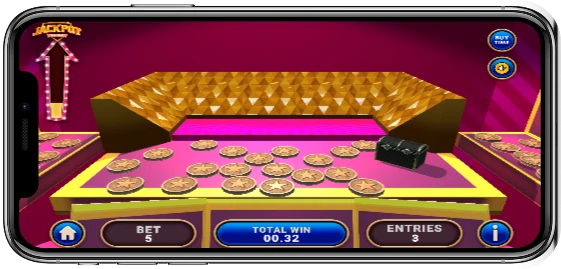 So, enter Coin Dozer now and gather as many coins as possible. Remember, the more coins you earn, the higher the payouts. the back of the board, there's a slab that pushes the coins in your direction.
Try to gather unique objects such as big gold coins, various types of keys, mystery boxes, etc. They allow you to land jackpots and trigger free playing opportunities!