Please don't hesitate to send your message us if you have any questions.
Let's dive deep into the ocean bottom and find monsters. And while you are there, don't forget to hunt them for the cash prizes!
Ocean Monster: The Game Description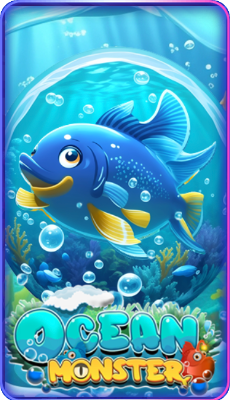 If you've ever played fish arcade games, you will already realize what kind of fun awaits you with the Ocean Monster game. Still, let me tell you more about this immersive game. Ocean Monster is a modern skill-based fish table game. As you would in many other fish games, there you will also involve in an incredible fish hunt. But while doing so, receive an ultimate gambling experience!
The game offers an impressive atmosphere. There you dive into the ocean bottom and find numerous fish species to catch with different weapons. What's most exciting is the multiplayer feature. You can play the game with the other 5 players. So, challenge your friends and invite them for a lifetime experience!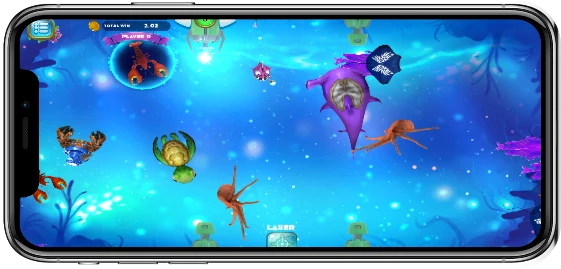 Unique features and characters!
To bring you the most thrilling fish-hunting experience, Ocean Monster added various fish species to its catalog. That not only makes the game more visually attractive but also increases your odds of catching the fish.
When playing, you come across 17 different species. Their sizes, shapes, and, of course, prize points vary.
The highest-paying characters in the game are BOSSES - Almighty Octopus, Emperor Crab, Darkness Monster, and Ancient Crocodile. Catching them is the hardest. But when you catch them, you get the highest points and land great prizes!
Enjoy Immersive Fish Hunt and Win Money!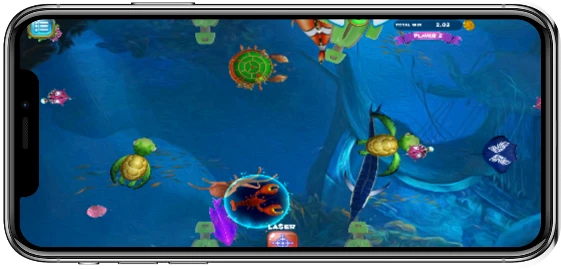 Besides characters, you will be amazed by Ocean Monster's weaponry. There are unique cannons such as lightning chains, laser crabs, super bomb crabs, a fire storm, and many more.
So, try this interactive fish table now and allow yourself to get an extreme online gaming experience. Register now, pick the Ocean Monster, and enjoy!